Vortex breaks new ground with their Razor HD tactical riflescopes. Built literally from the ground up to meet the demanding needs of precision shooters, the Razor HD 5-20x50 is a state-of-the-art long-range performer built on a solid 35mm one-piece tube and packed with more than a dozen unique performance and optical features—including a precision-etched first focal plane reticle.
Enhanced Battle Reticle: A hashmarked ranging reticle using MRAD-based subtension lines for ranging, holdover, and windage corrections. Designed to maximize the performance of the Razor® HD 5–20x50 in close and mid-range shooting situations. Once distances approach 200 yards and beyond, the reticle subtension lines can be utilized to compensate for bullet drop.
Optical Features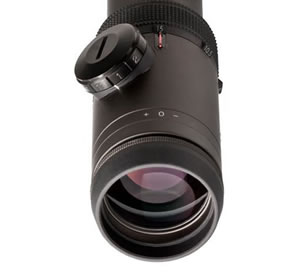 Optically Indexed Lenses: Delivers optimum image sharpness and brightness with true reticle use for full ranging and holdover from edge to edge because of computer-controlled alignment during construction.
HD Lens Elements: Premium (High Density) extra-low dispersion glass delivers the ultimate in resolution and color fidelity, resulting in High Definition images.
XR Lens Coatings: Vortex proprietary XR fully multi-coated lens coatings increase light transmission for maximum brightness.
Construction Features
35mm Tube: Provides more internal room to accommodate a greater range of windage and elevation adjustment to accurately dial longer-range shots.
One-Piece Tube: Maximizes alignment for improved accuracy and optimum visual performance as well as strength and waterproofness.
Aircraft-Grade Aluminum: Construction from a solid block of 6061-T6 aircraft-grade aluminum delivers increased strength and rigidity.
Hard Anodized Finish: Hard-coat anodization is durable; the low-glare matte helps camouflage the shooter's position.
Waterproof, Fogproof and Shockproof
Internal Mechanism Design Features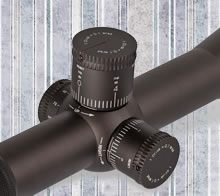 RZR Zero Stop: Rapid Zero Return (RZR) feature stops the turret from dialing below sight in range using rugged steel components. Internal mechanisms stay free of sand, dirt, dust, moisture and other foreign materials—even when setting the zero-stop position.
RZR Tall Uncapped Turrets: Spin quickly and stop at the zero setting without counting clicks. Subtension marks match the reticle making range calculation and shooting adjustments fast and accurate.
Single Spring Construction: Fully constrains (without over-constraining) the optical system for predictable, improved accuracy throughout the range of elevation adjustment.
Glass-etched Reticle: Protected between two layers of glass (not made from wire) for optimum durability and reliability.
Illuminated Reticle: Professional-grade illumination: designed for daytime, low light and night vision devices. The top five settings (6, 7, 8, 9 and 10) are visible in the daytime, depending on the background color. Settings below 6 are for low light use when the users eyes have adjusted to lower light levels. Lowest settings are intended for use with night vision devices.
Illumination Control: Can be turned on or off with a single click between each intensity level—allowing access to a preferred illumination setting without having to progress through each intensity level. Positioned at the left side of the eyepiece.
Additional Features and Specs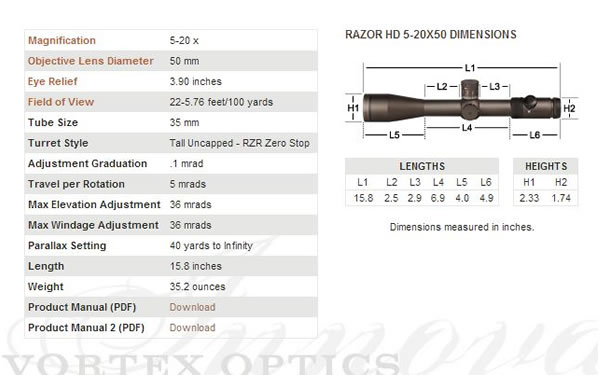 MAG-View Bar: Combines a fiber optics magnification indicator with raised rear-facing magnification references for clear viewing in low light conditions.
Radius Bar: Fiber optic turret rotation indicator provides illuminated and tactile point of reference for turret rotations. Patent 7,937,879
Fast Focus Eyepiece: Allows quick and easy reticle focusing.