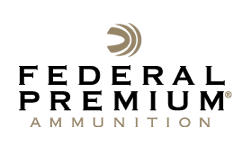 Each box of AE223J contains 20 rounds of Federal's American Eagle .223 55 Grain ammunition.
High-volume modern sporting rifle (MSR) shooters need ammunition that is consistent, reliable and accurate, so they can tear through rounds. Federal's American Eagle rifle loads are the perfect choice for quality target rounds that feature great ballistics and reliable feeding.
The Federal® brass cases are highly reloadable and the reliable Federal primers ensure consistent ignition.
American Eagle® Overview
Load No.

AE223

Caliber:

223 Rem.

Bullet Weight:

55 grains

Bullet Style:

Full Metal Jacket Boat-Tail

Ballistic Coefficient:

0.269
Full Metal Jacket Boat-Tail
These accurate, non-expanding bullets give you flat-shooting trajectory, leave a small exit hole in game and put tight groups in paper. They're perfect for sharpening your shooting eye. And they're famous for smooth, reliable feeding in semi-automatics.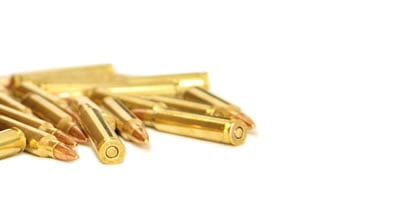 Differences Between .223 and 5.56mm
There are small differences that make each of these calibers unique. Most notably are the standards in which pressure is tested and measured. You can put .223 ammunition into a 5.56mm chamber, but not the other way around due to these pressure variances