The unlimited field of view and eye relief from the Vortex Strikefire Red Dot Riflescope allows shooters to get on target faster and with both eyes open.
Shockproof with rugged one-piece 30mm aluminum alloy tube.
High recoil caliber rating—tested with .375 H&H Magnum for 1000 rounds.
Included extra-high 30mm ring puts scope's bore center 40mm above the base height (lower 1/3 co-witness). Commonly used for mounting with a Flat Top AR15, providing lower 1/3 co-witness with iron sights.
Product Features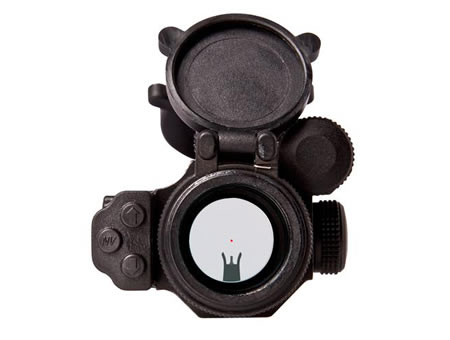 Product Specifications