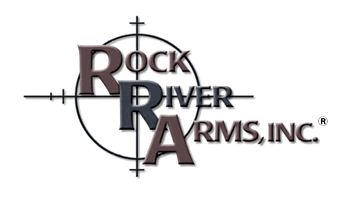 The Rock River Arms ATH (Advanced Tactical Hunter) Carbine comes with a Rock River Arms Advanced Half-Quad Free Float with 3 Ladder Rail Covers, a Tactical Muzzle Brake, Mid-Length Gas System, and a Cryogenically Treated 18-inch Heavy Match Stainless Steel Barrel. The ATH is further accessorized with a Rock River Arms Two Stage Trigger and Winter Trigger Guard, an Operator CAR Stock and the comfortable ERGO Grip.
The quality and reliability of Rock River Arms firearms continues to win new admirers. The U.S. Drug Enforcement Agency (DEA) and Federal Bureau of Investigation (FBI) put a variety of different manufacturers rifles through an exhaustive trials process, and based on those trials awarded Rock River Arms with a 5 year contract as their primary supplier. Since that time Rock River Arms has received additional federal contracts.
Rock River Arms is one of the fastest growing firearms manufacturers in the country, but remains committed to continuing to provide its civilian, law enforcement and military customers with the kind of custom products and services on which it's reputation has been built.
---
Firearm Specifications
CALIBER: .223 Wylde Chamber for 5.56mm & .223 Cal.
LOWER RECEIVER: Forged RRA LAR-15®
UPPER RECEIVER: Forged A4 Upper
BARREL: 18 Inch Heavy Match Stainless Steel, 1:8 Twist, Cryo Treated
MUZZLE DEVICE: RRA Tactical Muzzle Brake / 1/2-28 Thread
GAS BLOCK: Low Profile Gas Block
TRIGGER: RRA Two Stage
TRIGGER GUARD: RRA Winter Trigger Guard
SAFETY SELECTOR: Star Safety
PISTOL GRIP: ERGO SureGrip
HANDGUARD: RRA Advanced Half Quad Free Float with 3 Rail Covers
BUTTSTOCK: RRA Operator CAR Stock
WEIGHT: 7.6 Pounds
LENGTH: 39 Inches
ACCURACY: 3/4 MOA at 100 Yards
INCLUDED: One Mag, RRA Case, Manual, Warranty