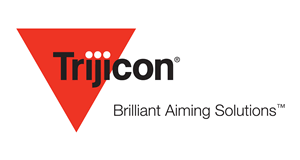 The concept is simple; a durable scope with a reticle that provides adequate illumination at all times. The best part: it doesn't require batteries.
For over 25 years, the original Trijicon ACOG stood the test of time and remains one of their most popular items. This ACOG 4x32 scope with Red Chevron BAC Flattop Reticle (includes Flat Top Adapter) provides dual illumination capability, utilizing fiber optics during daytime and tritium at night. No tools are needed for windage and elevation adjustments because the RCO-M150CP features external windage and elevation adjusters, making it waterproof up to 11m without caps.
Hybrid Chevron Reticle
The Bullet Drop Compensated, Dual Illuminated Reticle allow battery-free illumination, both night and day.
This ACOG model features a tritium illuminated Chevron Target-Reference reticle at night, while also utilizing fiber optics and available light to provide illumination during the day. This ranging reticle allows for bullet drop compensation out to 600 meters without any manual adjustments.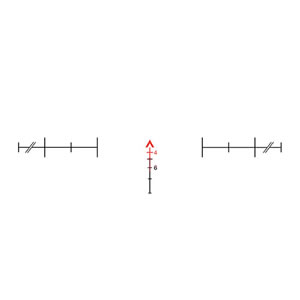 Optical Features
Fixed Magnification: Less moving parts than a variable optic equals more durability. This optic features 4x magnification, allowing for higher accuracy at any range.
Both Eyes Open Design: The ACOG can be used as a CQB sight when shooting both eyes open utilizing the Bindon Aiming Concept.
Coated Glass Lenses: Multi-coated lenses provide superior clarity and light gathering capabilities with zero distortion.
Construction Features
Military-Grade Aluminum-Alloy Housing: Forged 7075-T6 aircraft-aluminum-alloy housing provides for a nearly indestructible sighting system.
Shock-Resistant: Proven to withstand recoil from a .22LR to a .50BMG and everything in between. Easily passes U.S. Military drop test requirements.
Waterproof to 11 Meters: Just ask a Navy Seal. This optic is five times more waterproof than military standard requirements.
Fog-Resistant: Dry-nitrogen filled to eliminate fogging, whether on land or underwater.
SKU: TA31RCO-M150CP
Magnification: 4x
Housing Material: Forged Aluminum
Objective Size: 32
Weight: 1.01 lbs
Overall Length: 7.3"
Illumination Source: Fiber Optics & Tritium
BDC: Yes
Reticle Pattern: Chevron w/ Target Reference System
Day Reticle Color: Red
Night Reticle Color: Red
Calibration: 0.223
Eye Relief: 1.5
Exit Pupil: 8
Field of View (Degrees): 7
Field of View @ 100 yards: 36.8 Feet
Adjustment @ 100 yards: 2 (clicks/in)
Mount: TA51
Includes: Flattop Adapter w/ Thumbscrew, RCO KillFLASH, Set of Flip Caps , Adjuster Cap Lanyard