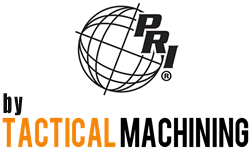 Precision Reflex Inc. Stripped Lower
by Tactical Machining
Item Number: 07-PRI-L01
Condition: Factory New
Headquartered in Ohio and proudly celebrating 32 years of growth in a life-and-death field, PRi is firmly entrenched in the business of designing, manufacturing, and supplying quality products for accomplished shooters.
These are standard mil-spec based lowers topped off with a Type III black hard coat anodizing. Manufactured for Precision Reflex Inc., they are fully machined and built from 7075-T6 forgings from the lead forge in the United States.
For serious help in serious situations, PRi is there for you, aiming to please as they've done since 1979.